THE A - Z of Social Media - C
C is for Creating Content
Hey! Karl here from JK Online and I am here to entertain/teach you for 24 more days of your amazing existence. So prepare for quick tips and great programmes to help create mind melting content.
Why do I need to create content...
Have you ever seen a social media post with a post that is so obviously a stock image that it makes you want to throw up in your mouth? Just me then. Chatting about authenticity if you create your own content it will be on brand, just what you need and probably not as much money.
What content can you create?
Social Media Graphics

Infographics

GiFs

Video content

Blog Posts

Insta Stories

Ads on all platforms

Websites

Landing pages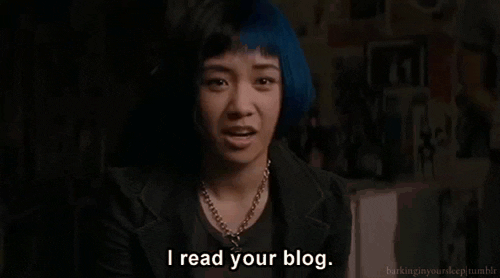 Do I not need a brand spanking new camera and photoshop pro (break the bank deluxe edition)?


No not at all. Lets start with hardware, the physical stuff that can cost the earth. You can create most graphics on a normal PC or Mac, even on your phone. Your little pocket calculator you carry around with you everywhere also often takes a mean picture or a Sexy AF video. Most phones now can shoot 4k which is actually more than you need. I am not saying a camera is a bad idea, but a phone really can do enough to get you started.
An important thing for you to grab is a good quality microphone. You can pick these up for £15 or less on Amazon, next day delivery if you are living the Prime life. You want Lav mic. Something like this will get you started. If you have more money to spend you can get better but this is a great start and will really up your video game.
When it comes to the software there is an abundance of things you can use. First up I recommend Canva it is great for creating most of the content types above. The free version is awesome and the paid even better for a mere £10/month. You can create graphics and resize them with the click of a button to fit anything from posters to LinkedIn. Its a great tool for getting stuff in the right size. You can also create blog post headers like the one I have used for this very blog, presentations for key note speaking and business cards. Its a real handy tool and pretty easy to use and there are 1000s of templates for the less creative readers out there.
The next is video editing software. We use Filmora as it was reasonably priced when we bought it. inshot is a great phone app and we often use place-it.com for video intros (making the most of the free trials).
If you have some disposable income I would recommend all three of these video editing tools for creation of video. Place-it maybe less.


This is all great... but I barely see my partner as it is...
Creating content is a huge time sink. Creating video content requires planning, execution and then editing. SOooOOOoo long. The use of great content is so important and weighing up the time used is important. We recommend setting time out in your week then using scheduling tools like ContentCal to help you save time on scheduling so you can put it in to the creation.


Want to ask some questions about creating content? Message us on Linkedin, Facebook or Twitter and we will be happy to help.
Here is the the A - Z blog posts so far:
A - Authenticity B - Bots and Bios C - Creating Content
D - E -
F -
G -
H -
I -
J -
K -
L -
M -
N -
O -
P -
Q -
R -
S -
T -
U -
V -
X -
Y -
Z -